Kerala Transport Development Finance Corporation Limited (KTDFC) is a Non Banking Financial Company fully owned by the Government of Kerala and having a valid certificate of Registration issued by Reserve Bank of India under section 45-IA of the RBI Act, 1934.
KTDFC accepts deposits from the public with attractive interest rates through Periodic Interest Scheme-Monthly (PIPSM), Periodic Interest Scheme-Quarterly (PIPSQ) and Money Multiplier Scheme (MMS). The deposits are guaranteed by the Government of Kerala, which ensures 100% security and extra earnings.

KTDFC offers various loan products to suit the needs of every customers with low diminishing EMI rates, hassle-free procedures and premature closure options ensuring more savings to its customers.
KTDFC has successfully completed the construction of a Commercial cum Office Complex for Motor Vehicles Department at Vazhuthacaud, Thiruvananthapuram (Trans Towers) in 2006 and undertook the construction of Bus Terminal cum Shopping Complexes for KSRTC on BOT basis at Angamaly, Thiruvananthapuram, Thiruvalla and Kozhikode.
Renovation of Tagore Theatre into a modern Cultural Complex, as a State-of-the-art venue of Cultural and Entertainment Activities has also been successfully completed by KTDFC.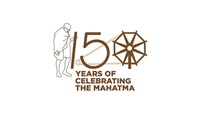 ACTIVE TENDERS & QUOTATIONS

Annual Maintenance Contract for the Sewage Treatment plant at KSRTC Bus Terminal Complex Thiruvalla.
CLOSED TENDERS & QUOTATIONS
e-tender for sealed competitive bid for Supply Of Fully Built Electric Passenger Auto Rickshaws
Click here for downloading Tender Notice
Click here for downloading Tender Documents & for participating in e-tender2021_KTDFC_446079_1
Corrigendum-I : Last date for submission of e-Tender ID :2021_KTDFC_446079_1 extended upto 12.11.2021 @ 05.00pm

---
EMI Moratotium based on Covid-19 Regulatory package issued by RBI
Further extension of the moratorium period
Click here for ---->>>> The new revised interest rate on Fixed Deposits w.e.f 01.01.2021 onwards.
One Time Settlement Adalath 2022:


Next OTS(One Time Settlement) will be held on 20.01.2022.

2. Application